Skip to Content
Auto Window Tinting and Paint Protection in Portland, OR
Elite Solar Control LLC is Portland, OR's premier professional auto window tinting company. With more than 20 years of experience, our staff has a long-standing reputation for excellence. We offer dependable workmanship, strict adherence to factory-recommended application practices, and high-quality products that protect your vehicle for years to come. Our state-of-the-art 3M automotive and paint protection films are long-lasting and extremely durable. We are proud to be Portland, OR's only high-end window tint shop and certified 3M automotive window film dealer.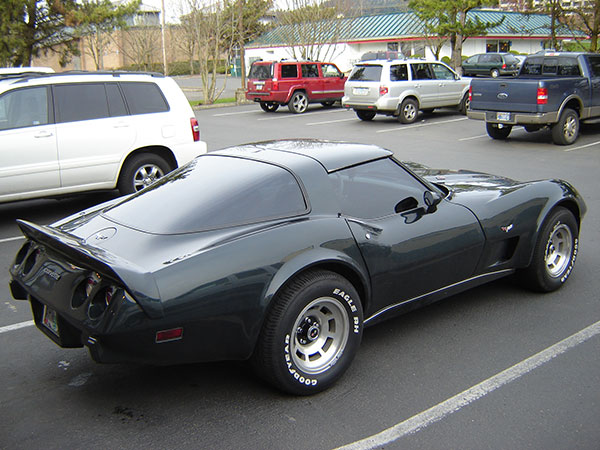 We Offer Professional Service and Quality Products
Here at Elite, we are proud users of 3M window tints and paint protection. We are dedicated to matching you with the best car tints and paint protection films 3M has to offer. Our products include 3M Automotive Window Films for high-quality window tinting and 3M ScotchGard™ for the best paint protection.
3M Automotive Window Films for High-Quality Window Tinting
Tinting your car's windows can be an aesthetic statement or a practical way to reduce the brightness of the Oregon sun. For window tinting services, we use 3M Automotive Window Films, which have remained the industry's finest since their 1966 debut. Our dedicated team members take pride in installing window films that will improve the comfort of drivers and passengers. There are a myriad of benefits to window tinting, including:
Protects from solar heat and UV rays
Reduces glare for safer driving
Enhances privacy for passengers
Safeguards glass, interior upholstery, and unattended belongings
Retains the vehicle's original appearance and value
Limits need for AC
Improves gas mileage
Through our expert application of 3M Automotive Window Films, we can help you protect your car, and yourself, for the foreseeable future. We have a wide range of shade options, from those that provide a light accent to complete privacy. Our staff is here to answer all of your questions and describe each of our quality products in detail.
3M ScotchGard™ for the Best Paint Protection
Paint protection is a resilient, nearly invisible clear film, engineered to absorb and deflect the impacts of debris on your vehicle. Our 3M™ Scotchgard™ paint protection film prevents your car from acquiring scratches, chips, and stains as a result of coming into contact with gravel, bugs, chemicals, and more. Paint protection film can be applied anywhere extra protection is needed and will keep your car looking good as new! The virtually invisible film will not alter the color or design of your vehicle. 3M is so confident in their film that they offer an additional warranty to cover your car's original paint. 3M is the only company that backs up their product this way.
Why Choose Elite Solar Control LLC?
As Portland, OR's premier professional auto window tinting company, we seek to uphold our standards of excellence and reputation for quality by providing you with the best auto window tinting and paint protection services. After an appointment with us, you can leave satisfied and worry-free! All our 3M films are maintenance-free, stain and fade-resistant can be removed safely, and won't damage your car's underlying finish.
Schedule an Appointment Today
Elite Solar Control LLC welcomes new customers in Portland, OR. We are open from 9:00 a.m. to 5:00 p.m., Tuesday through Saturday. You'll find us at 12115 SE 82nd Ave behind Stereo King and across from Clackamas Town Center. Fill out our contact form or call to speak with our team today!