Skip to Content
Benefits of Clear Bra Paint Protection
Elite Solar Control™ Offers Clear Bra Paint Protection
Drivers in and around Portland, OR depend on the experts at Elite Solar Control™ to apply clear bra paint protection to their vehicles. Busy highways and even neighborhood streets have roadside debris capable of damaging your car's hood, bumpers, fenders, wheel wells, and edges, door handles, side-view mirrors, and more. But the 3M paint protection films our team of experts can apply to your vehicle will help protect it in all types of driving conditions. Our clear bra paint protection is universally applicable to every facet of your car. Elite Solar Control™ has more than 20 years' worth of experience protecting drivers and their vehicles in Portland, OR, and our team of specialists has undergone extensive training and factory certification courses. Trust us to shield your vehicle from danger with clear bra paint protection. Call us today to learn more.
Recognizing Potential Risks to Your Car's Paint
As Portland continues to grow outward and upward, construction sites are an ever-present risk to your car's exterior. Gravel, sand, and other debris could be projected at your car from the vehicle in front of you and damage your paint. But there is an abundance of potential risks no matter where you drive in the Pacific Northwest, so it is important to recognize and understand them, even in ideal driving conditions. Auto paint protection is the best way to safeguard your vehicle against:
Flying gravel – Sand and stones, whether from a construction site or other source, can kick up from nearby cars and cause significant damage to the paint on your hood or bumper.
Corrosive road salt – During the cool Oregon winters, the prevalence of construction sites begins to wane, but that does not mean your car is safe. Road salt left on city streets to keep them from freezing may wear away your paint if your vehicle does not have a paint protection film.
Weather – Wide temperature variances can cause your car's paint to warp if it does not have protection from a 3M film.
Chemicals – Various chemicals and foreign substances such as tar are capable of doing significant damage to your car's paint.
Bugs – Insects that get in the path of your car will seldom survive impact but inevitably remain plastered to your hood. Their acidic properties can severely damage your car's appearance.
Minor dings – Door handle cavities are prone to dings and scratches from keys, rings, purses, and more, but paint protection film can prevent these imperfections.
Clear Bra Paint Protection Has Numerous Benefits
The team at Elite Solar Control™ has decades' worth of industry experience, and we are happy to outline the benefits of clear bra paint protection for your vehicle in Portland, OR. Paint protection services can help maintain the appearance of your car while also increasing its resale value. You do not have to worry about scratches, scrapes, and dings that are out of your control. Additional benefits from clear bra paint protection include:
Low maintenance – You need not expend any effort to maintain your paint protection film. It is water-resistant and hassle-free, so you can leave it on at all times. Furthermore, if it is getting dirty, you can clean it with water and a mild detergent.
Easily removable – If you notice some imperfections on your paint protection film, do not fret. That means it has done its job. That damage would otherwise be to your paint. Though it adheres to your vehicle when you need it, you can also remove it easily when it is time for a replacement.
Durability – 3M paint protection films are extremely durable against debris and weather elements. Our installation experts at Elite Solar Control™ ensure their efficacy.
Warranty – Each of our paint protection films is backed by an industry-leading warranty, providing peace of mind that your car's paint is safe under all circumstances.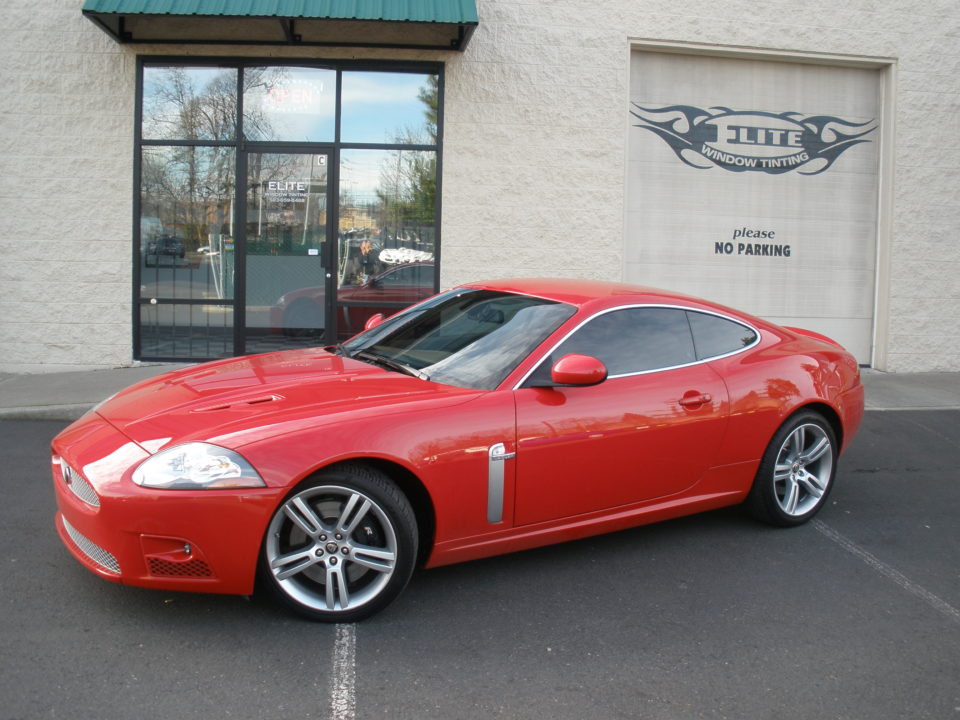 Contact Elite Solar Control™ for Paint Protection Film Today
Your car is a reflection of you, so you want it to look great and maintain its appearance despite road or weather conditions. Clear bra paint protection from Elite Solar Control™ helps safeguard your vehicle from gravel, bugs, scratches, chemicals, and more. If you need a solution to minor paint imperfections for your car, truck, or SUV, contact our team in Portland, OR today. We will explain the comprehensive benefits of paint protection films and schedule an appointment to apply such a shield to your automobile.