Skip to Content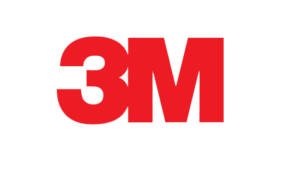 There are scores of companies making various claims in the paint protection film industry.  Here are the facts from the company that started it all.
3M holds the patents for the technology in their products.
In fact, 3M holds over 100,000 patents and invented paint protection film over 50 years ago!  They have always been the leaders, setting the industry standard.
3M makes their own film and the materials in it.
For over 100 years 3M has set the standards that others strive to achieve in manufacturing.  3M is one of the global leaders in developing and manufacturing adhesives, films and coatings; the main components of paint protection film.  3M proudly manufactures their own film and components – unlike others who simply put a logo on a box and hope someone else adheres to high enough standards.
3M has unparalleled Quality Control
3M films are rigorously tested to every last detail and held to the highest quality control standards.  They stand behind every inch of their film.
3M has a warranty backed by the strength and trust of a 100-year-old company and brand.
What good is a 10-year warranty from a company that was barely around 10 years ago and might not be here 10 years from now?  3M Scotchgard™ Paint Protection Film gives you peace of mind.  They are so confident in their film that they offer an additional warranty that covers the paint under the film.  3M is the only company that backs up their paint protection product in this way.
Don't just take our word for it.  See what independent companies say about 3M.
Ranked #22 on Forbes' 2017 list of "World's Most Reputable Companies"
Ranked #23 on Fortune magazine's 2017 list of the "World's Most Admired Companies"
Named one of the top 10 companies with the best reputation among the 100 most visible companies in the U.S. (The Harris Poll)
Named one of Ethisphere's 2017 World's Most Ethical Companies honorees for the fourth year in a row.
Recipient of the 2017 Catalyst Award for expanding opportunities for women.
Book your appointment today to learn more about how to protect your investment in your vehicle